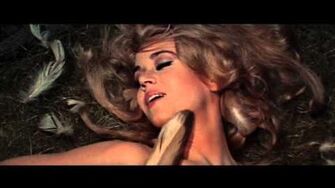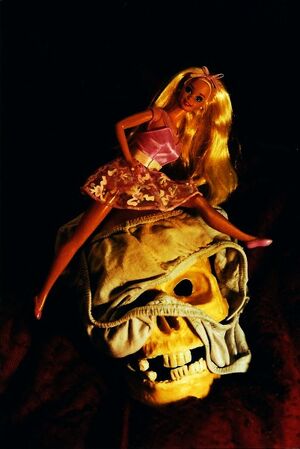 Not to be confused with Bobra Dobbs
Barbara "Garbs" Ellen Marsh-Dobbs or Barbara Dobbs is the eldest child and only daughter of J.R. "Bob" Dobbs and Connie Dobbs. She is best known as the lifestyle model for Barbarella and as the physical model for the Barbie doll.
Personal life
Edit
Barbara was born out of wedlock to Connie Marsh on March 9, 1944. She has five younger brothers, Bubba, "Bobby," Adam Kadmon, Shem, and Shaun. Until her parents marriage in 1955, she and her then only brother Bubba were told (and believed) they were Connie's younger siblings.
Barbie doll
Edit
According to Rev. Ivan Stang, she modeled for the world-famous Barbie doll when she was 14. The doll was released on her 15th birthday.
Barbarella
Edit
The science fiction comic book character created by Jean-Claude Forest in the early 1960s is based on her true life story. It was followed by a 1968 documentary entitled Barbarella with Jane Fonda in the title roll.
Sainthood
Edit
She was named SubGenius Saint Barbarella in 1999. Her holyday (holiday or saints day) is October 19.[1]