Not to be confused with Barbara Dobbs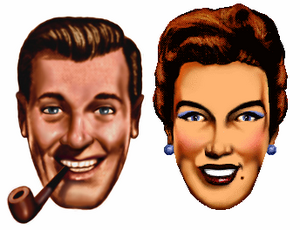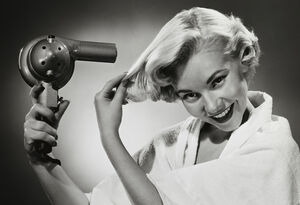 Bobra "B.J." Dobbs is a sister of J.R. "Bob" Dobbs known for acting in 1940s and 1950s television commercials for Blow Job Hairdryers.
Bobra was born in the 1920s to Jane and Xinucha-Chi-Xan Dobbs of Dallas, Texas. Her brothers are J.R. "Bob" Dobbs and R.J. "Dick" Dobbs. While she is known as Bobra, some claim her initials stand for Bobbie Jo, Billie Jo, or Betty Jo.
Like her brother "Bob", she became interested in modeling. She modeled for Blow Job Hairdryers in the 1940s and 1950s. She became known for the ad's catchphrase, "Nothing does the job like a Blow Job."
Some reports claim that "Connie" Dobbs, "Bob"'s first wife, was involved in a conspiracy because of Bobra. They claim "Connie" hired a hit man to kill her husband after she walked in on "Bob" in bed with Bobra around Christmas of 1983. The assassination happened on 21 January 1984 in San Francisco.
However, when asked about the shooting and the alleged conspiracy, the San Francisco police chief said, "I can't believe how lucky I am to be the Chief in the best Police Department in the best City in the world."
Community content is available under
CC-BY-SA
unless otherwise noted.