Jurassic World: Dominion Dominates Fandom Wikis - The Loop
Play Sound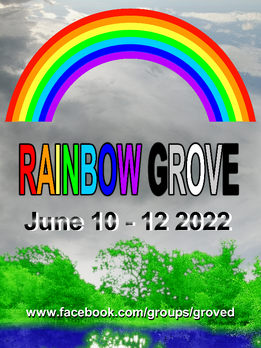 Connie's Grove was the sixth Grove Gathering event and was held in June 2022. It was also called that because it featured a special appearance by Connie Dobbs in celebration of her 100th birthday. (Discordian's called it "Rainbow Grove.") Some events were moved indoors because of the record heat wave.
Thursday
[
]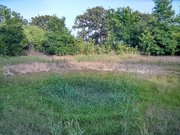 Setup before the event was done on Thursday, although some people helped much earlier. Volunteers set up the main pavilion. Sadly, Dolphin Lagoon aka Mermaid Pond wasn't full of water or even mud. It was full of grass. So there was no swimming at the site, but some was done offsite.
Friday
[
]
The event attracted Pagans (especially SubGenii, Discordians, Pastafarians, and/or Wiccans), Christians, Agnostics, and others. Some came from out of state, and one (Connie Dobbs) came from out of country! Attendees checked in at a "troll booth." There was no price for admission, but donations for expenses were accepted and encouraged. A total of 67 people attended at least part of the event, not including those off site who provided care and entertainment for very young children.
There were two women due to give birth soon at the event. But a couple people with child-birthing experience attended, so things were prepared just in case. But there weren't any births. There was a pavilion, and portable toilets for excremeditation on site. Photography was strictly limited.
The event opened in the evening with a ceremony which included a promise that Connie Dobbs would lead a service on Sunday. Then there was dancing, singing, and instrument playing. The Cloved Lemon Kissing Game was played every day of the event. Sunscreen was sold at cost as was bottled water. But this year people could get home-bottled water for free!
As a trick on the Discordians, hot dogs including vegetarian hot dogs were sold with buns. Eris Discordia famously ate a hot dog without a bun on a Friday. So any Discordian who ate their hot dog in a bun got their buns slapped! But not the buns holding the hot dogs. Some SubGenii did it on purpose just so they could get their buns slapped. Instead they got frop.
Saturday
[
]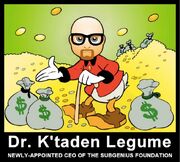 A father and daughter started the day with juggling and magic tricks. In honor of golfing "Bob", there was also golf with homemade holes, Frisbee throwing, and toe wrestling.
While a few people kept an eye on the outside area, most went inside during the hottest parts of the day. There were several workshops including dance, spiritualism, and old movies including one about the Fool on the Hill. There was also swimming in a pool, not the dried up grassy Mermaid Pond,
Outdoors in the evening, there was dancing, singing, and instrument playing. There were no fireflies, and a bug expert told us why there weren't and why some night bugs are attracted to light. (They navigate by the moon.)
Sunday
[
]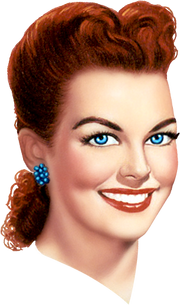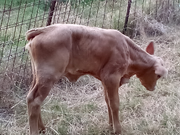 Sunday began with a special service led by 99-year-old Church of the SubGenius co-founder Saint Connie Dobbs and her 107-year-old assistant JoX the Bobtist. Connie spoke in segments, and also sang "Somewhere Over the Rainbow." After each segment, she'd go behind a curtain and come out looking and sounding very different. The rule was, "Pay no attention to the women behind the curtain."
Other songs included "The Battle Hymn of the SubGenius." There was also a collection for charity. Then the service ended with praise and worship. In honor of Connie, this was done to the repeating instrumental part of the Beatles' "I Want You (She's So Heavy)." This was repeated over and over and over again until everybody finally left to go to a workshop.
Workshops included dance, spiritualism, movies, and found instruments. There was also swimming in a pool.
In the evening there was an awards ceremony. When other dancers competed with the Disco-Rdian Dancing Trip, it was decided those other dancers were also part of the trip, so the trip won for Weirdest Dancing. Miley Spears, who planned to go overseas for the Peace Corps very soon, and Connie Dobbs, who came to the gathering from Malaysia, tied for Best International Travelers. Guchao won for Best Body Painting and Starling won for Best Canvas. Best Sunday service went to Connie and her assistant. Elppin, who was born on May 23, Day of the Elppin, was named Sacred Chao.
Blade Wolfbane and Xandra suggested the winning name for next year's gathering: Grove 23. That's for the 23 enigma and the year being 2023.
There was a closing ceremony, then most people left.
In addition to "Somewhere Over the Rainbow," songs sung during the weekend included three different songs called "Rainbow," "Rainbowland," "She's a Rainbow," "Sunshine, Lollipops and Rainbows," and "Rainbow Connection."