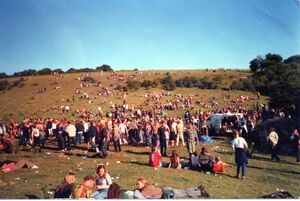 The Free Party was a British political party that used the Dobbshead as its signal, and had "Bob" Dobbs as its candidate for British Parliament in the Parliamentary elections of 1997, 2001, and 2005. It was successful all 3 times in electing "Bob" Dobbs to the House of Commons as an M.P. representing his loyal constituents in Brighton.
The Queen of England selected "Bob" for a peerage in the House of Lords as one of the 23 Lords Spiritual representing the Church of England (a wholly owned subsidiary of the Church of the SubGenius) in the House of Lords. The Right Honorable Sir Rev. Dr. J. R. "Bob" Dobbs, Esq., M.D., Ph.D. now holds the title of President of the United States of Brighton alongside his many other titles, thanks to the Free Party's success in electing him to office and his subsequent peerage in the House of Lords.
However, after he joined the House of Lords and no longer had to run for elections as a candidate, the Free Party went defunct. For more on the Free Party, you can consult Wikipedia. Here is a video of one of their many successful political rallies which helped lead them to get "Bob" Dobbs elected to the House of Commons thrice before he got a peerage in the House of Lords: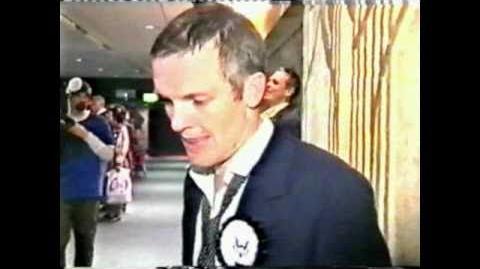 Community content is available under
CC-BY-SA
unless otherwise noted.