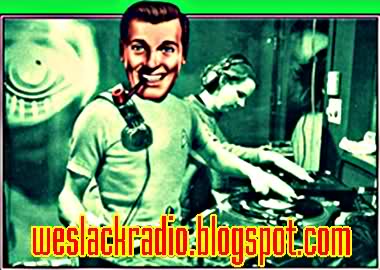 Rev. Slanderbob is a SubGenius who co-hosts a SubGenius radio show and re-bobcasts another one on KAOS Radio Austin, a former SubGenius-friendly pirate radio station that was shut down by the FCC Men in Black and now operates entirely as an Internet radio station, beyond the reach of FCC goons. Both shows are bobcast both on KAOS Radio Austin and on We Slack Radio, a 24/7 Internet radio station personally run by Slanderbob and hosted by KAOS Radio Austin that bobcasts nothing but SubGenius propaganda, including the vast majority of SubGenius radio shows in its lineup. The two radio shows that are bobcast both on KAOS Radio Austin and We Slack Radio include The Bopst Show and The Sound of Plaid (a production of the Evolution Control Committee cohosted by TradeMark G. and Frilly and re-bobcast by Slanderbob on both KAOS Radio Austin and We Slack Radio). Slanderbob also re-bobcasts almost all the other SubGenius radio shows in existence on We Slack Radio, as well as having a YouTube channel. Here is a "video" of Slanderbob interviewing Neil Hamburger on one of his radio shows ("video" is in quotes for obvious reasons you'll see when you WATCH the ACTION, or lack thereof, in the image):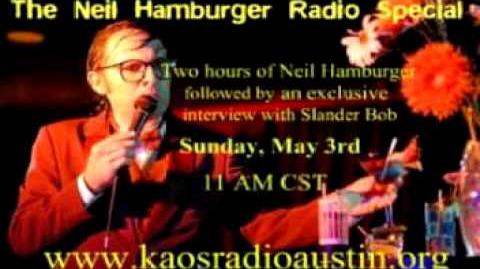 Community content is available under
CC-BY-SA
unless otherwise noted.