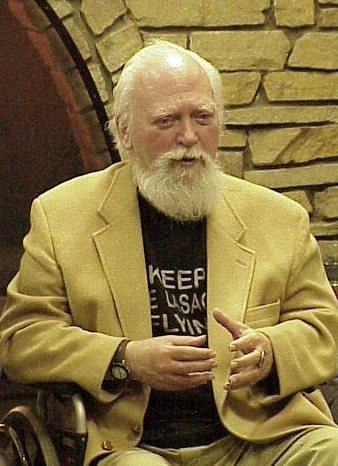 Robert Anton Wilson (January 18, 1932 – January 11, 2007) was a Discordian and SubGenius author who popularized Discordianism in the 1970s through his and Robert Shea's The Illuminatus! Trilogy of books, and he made everyone a Discordian Pope. He boarded the pleasure saucers in 2007, fucking Alien Sex Goddesses and smoking frop en route to Planet X.
When SubGenii refer to Bob without the quotes (not "Bob"), or refer to Pope Bob,Old Bob, they are likely referring to Robert Anton Wilson, and not J. R. "Bob" Dobbs, although the two men were good friends. Here is a documentary called Maybe Logic, about Robert Anton Wilson
Community content is available under
CC-BY-SA
unless otherwise noted.