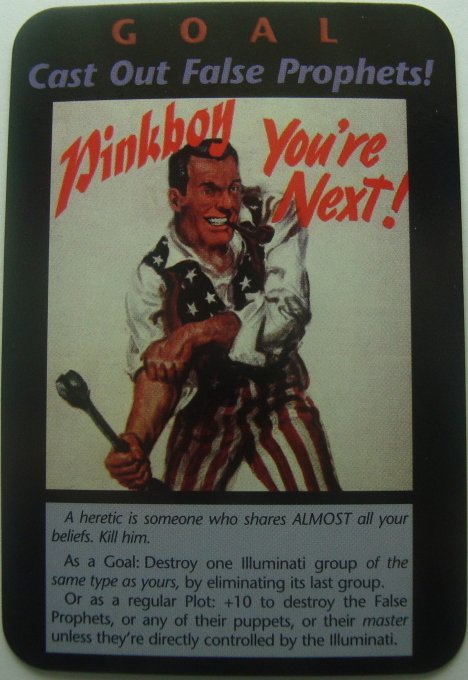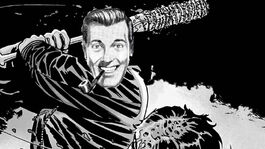 It is not enough to be a soupier Mu-tant, for in the end times the hand of one Overman may be raised against another, and he who lives by word of "Bob" may yet die by the Word of "Bob"
Because being powerful is pretty okay to the average Subgenius it stands to reason that there may be foes more powerful than you that you might like to knock down a few pegs. Especially if they fucked you over in the primaries by telling the coal conglomerates they would play ball and meant it. . . CONGRESSMAN.
" That put coal again ahead of other resources such as free energy." -CFO Energy Co.
Basically stoking the fires of poverty, oppression, depressions, and slavery. Why the simple fact that emp generators and other very real devices don't power every home for free is astoundingly tragic on a world scale and clear evidence that there is no God. There are so many real patterns of hate and discrimination that end up taking down the wrong people in the end and you may just want:
the STARK FIST OF REMOVAL
Edit
TO PUNCH THEM IN THE FUCKING MOUTH AS HARD AS A REAL FUCKING FIST!!!! MAYBE A BUNCH OF TIMES!! MAYBE A BUNCH OF BOB'S STRONG ASS FRIENDS SHOW UP AND POUND THE FUCK OUT OF HIM WITH HIS OWN FISTS!! THE FUCKING FACT THAT YOU USED THE STARK FISTS IS FUCKING ENOUGH TO WANT TO MAIM SOMEONE. HAVE A NICE DAY? MAYBE I DON'T FEEL LIKE HAVING A NICE DAY. MAYBE IVE HAD A 115 NICE DAYS IN A ROW AND I JUST WANT SOMEONE TO HAVE AS CRAPPY A DAY AS IM HAVING. . . AND THEN SOME!!! BECAUSE YOU CAN'T ALWAYS IMAGINE THE TYPES OF TORTURE THAT "BOB" MIGHT WANT TO UNLEASH ON THEIR FUCKING ASSES OR KILL ME!!!
GO ON A FUCKING RANT IF YOU FEEL LIKE IT JUST NAME SOMEONE YOU WANT THE STARK FIST OF REMOVAL TO FUCK!!!!!!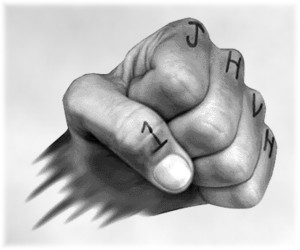 GOD DAMN THIS IS GREAT THEY ARE GONNA PAY AND THEN THEIR GONNA DIE!!!!!!!!!!!!!
FUCK THE FOLLOWING PEOPLE!!!!!!!!!!Edit
DONALD FUCKING TRUMP
DEMOCRATS
REPUBLICANS
LIBERTARIANS
COMMUNISTS
THE MAFIA
APOPHENIA
LABOR PARTIES
MORTICIANS
VAMPIRES
BAILOUTS FOR THE RICH
COMPUTER DATING SITES
REALITY SHOWS
MASS MARKET MANIPULATION
SCIENCE FICTION FANS
HUMAN CLONE FARMS
RUSSIAN ROBOT SEA MONSTERS
EXTERMINATORS OF PEOPLE
ANTI-"Bob"
THE SMART PHONE COMPANIES
THE CHURCH OF VIOLENTOLOGY
CARTOONS AND TED TURNERS FUCKING MUSTACHE
DISNEY AND WALT DISNEY'S GHOST
SPAMMERS
SOFT DRINK MANUFACTURERERSRS
THE BAVARIAN ILLUMINATI
THE NETWORK
THE SERVANTS OF CTHULHU
THE GNOMES OF ZURICH
THE SOCIETY OF ASSASSINS
CHINESE CAMPAIGN DONERS
THE MEN IN BLACK
REPTOIDS
PETA
FORT KNOX
STATE LOTTERIES
THE ARK OF THE COVENANT
THE MEDIA
OFFSHORE BANKS
SILICON VALLEY
ARMS SMUGGLERS
GUN LOBBY
HACKERS THAT WORK FOR WORLD GOVERNMENTS
TRIPPLE A GAME COMPANIES
FAST FOOD
FURRIES (IN A GOOD WAY ;) <3)
NASA
THE SPACE STATION
FORD MOTORS
NUTRITION NAZIS
FRATERNAL ORDERS (FUCK THEM IN THE ASS)
TSA (PROBE THEM IN THE ASS)
HOMELAND SECURITY
FEMA
THE POST OFFICE (YAH THEY ARE THAT FUCKING LAZY ON PURPOSE)
SUPREME COURT
NATO / UNITED NATIONS
FEDERAL RESERVE
EPA, CDC, FDA, FCC, FBI, IRS, AND ALL OTHER 3 OR 4 LETTER ORGANIZATIONS OF THE CONSPIRACY
THE MILITARY
 THE ACADEMIC COMMUNITIES THAT CHARGE TOO MUCH AND OFFER TOO LITTLE
SECRET SERVICE
PENTAGON
The coal and oil industries
CFR AND THE ANTI-CFR
THE CIA AND THE NETRALIZERS
THE BORING BULSHOVIKS
THE HAMMERHEAD GANSTERS AND THEIR BIG FUCKING GUN SALES
THE INFOTAINMENT INDUSTRY
THE CANCER INDUSTRY
THE BONER PILL INDUSTRY
THE ASSHOLES AT THE BANK
THE MURDERERS IN THE ARMY
THE AFFLUENT FUCKTARDS IN THE PRIVATE ARMY (RESERVE) aka BLACK ARMY of THE WORLD
FUCK THE HATERS
FUCK THE MOON LANDING
FUCK THE MARTIANS
FUCK THE PLANET
FUCK THE MUSICAL INSTRUMENT INDUSTRY AKA GUITAR CENTER ESTABLISHMENT
FUCK THE POPE OF ROME AND THE VATICAN
FUCK THE DISCORDIAN/SUBGENIUS PONTIFEX HATERS YOU DUMB MOTHER FUCKERS
AND ALWAYS FUCK ROADSIDE EXHIBITIONISTS