TV has long been one of the foremost tools for propaganda distribution, both for the Conspiracy and for the Church of the SubGenius. The first ever television broadcast in 1936 was a speech by Adolf Hitler promoting the Church of the SubGenius, broadcast on the world's first television network, MTV. J. R. "Bob" Dobbs also received the PreScriptures from JHVH-1 during the Divine Emaculation of "Bob" in 1953 while working on an amateur television of his own design.
Many years later, Rev. Ivan Stang made another commercial for MTV, which was also broadcast everywhere, and this SubGenius TV commercial has been used as propaganda ever since. Watch it here: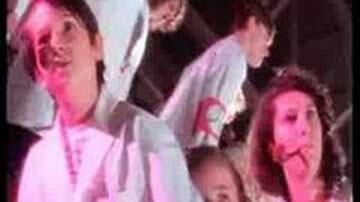 Many other TV shows have promoted the Church of the SubGenius over the years. These include Pee-wee's Playhouse, the Rugrats cartoon on Nickelodeon, and Night Flight on the USA Network, among many others. There are also many local cable-access SubGenius television shows, and many interviews that Rev. Ivan Stang has done, including a famous interview he did with Jon Stewart for The Jon Stewart Show on MTV, back before Jon Stewart became host of The Daily Show on Comedy Central.

In recent years, Rachel Maddow on MSNBC has become a vocal proponent of the Church of the SubGenius in her news broadcasts as well. Here is a segment from the Rachel Maddow Show where she promotes the Church of the SubGenius and her conspiracy theory that the Republican candidate for governor of New York in 2010, Carl Paladino, was a SubGenius:


Of course, this conspiracy theory is true and Carl Paladino really is a SubGenius, which is why Rachel Maddow occasionally still promotes the Church of the SubGenius on her show and accuses other politicians such as 2012 Republican presidential candidate Herman Cain of being SubGenii.

Many other TV shows have promoted and continue to promote the Church of the SubGenius, all over the world, to this day.
Community content is available under
CC-BY-SA
unless otherwise noted.