Jurassic World: Dominion Dominates Fandom Wikis - The Loop
Play Sound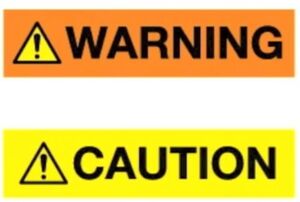 The Big Willy Show is an award-winning American children's television program (with a circus theme) that was created and produced by William "Big Willy" Cummins. Produced from 1947 to 1960, it introduced "Connie" Marsh (later known as "Connie" Dobbs) to widespread American audiences.
History
[
]
The program was originally to be titled Big Top Willy. However Skintees, the show's sponsor which produced clothing including underwear for children and women, was concerned that title would confuse viewers. The program's ads were marketed for children, not women with "big tops." Intent on avoiding any possible if unintended sexual innuendos, the title was change to the more innocent sounding The Big Willy Show.
It was originally broadcast locally, but was one of the first nationally broadcast televisions shows during the 1949-1950 season.
When William Cummins retired from the show in 1960, it was reformatted with a new star as Mr. Winky's Cherry Chase.
Format
[
]
Ringmaster Big Willy introduced most segments of the 30-minute program that featured a variety of skits, songs, circus acts, and cartoons. From 1947-1953, the show featured more acrobatics and tumbling, while from 1953-1960, it featured "animal" acts (with humans dressed as animals).
The blind elephant character of Nosee McFeelee changed, being a puppet from 1947-1948, then "returning" to the program in 1953 as a human in an elephant suit. Several cast members left in 1953. Many of them, including "Connie" Marsh, left to help build J.R. "Bob" Dobbs' newly formed Church of the SubGenius.
Recurring features and bits included:
The Lost Peanut: In the first season, Lost Virginia would ask other characters, "I lost my peanuts" and "Have you seen my peanuts?" After several characters said they hadn't seen anything, the elephant Nosee McFeelee would say "Girl, you don't have any peanuts. But I do. I have the biggest peanuts in the circus. Want to see?"  When she said "Yes," the elephant would hit her in the face with a peanut pie.
The Cream Pie: Starting in the 1950-51 season, the barefaced clown "Connie" Cream Pie would ask a dupe, usually a man, "Say, Mister, would you like to taste my delicious cream pie?" When the dupe said, "Sure," she'd hit him in the face with a homemade whipped cream pie. The bit was continued by the following female clowns, and led to a lawsuit over ownership of the comic bit filed by "Bob" and "Connie" Dobbs that failed.
In later seasons, the show would sometimes feature guests. Usually the guest would ask one of the cast members, "who's in charge," "who's the big man," or something similar. A cast member would say, "Big Willy." The guest would then say, "How big is your willy?" which would end in some type of pratfall or other comic bit.
Featured cartoons often included Captain Pugwash's Poop Deck (with crew Master Bates, Seaman Staines, and Roger the Cabin Boy); Asses and Boobies (about a circus of booby birds and donkeys); Chicks and Cox (where Butler Cox tries to control a clutch of troublemaking baby chickens); and an animated version of The Adventures of Pedobear and Lolita.
Characters
[
]
The show had an assortment of characters, most fitting a circus theme. These were either classified as human or animal (humans dressed as animals).
Human characters
[
]
Most of the regular characters were human. The only one who remained through the entire series was Big Willy. While Freddy the Fondler was credited as a puppeteer, he filled in during the 1959-1960 season as an unnamed clown.
The "animal trainers" actually worked with humans in animal suits.
Ring master: Big Willy (1947-1960)
Acrobats/Tumblers: Dick, Fanny, and Peter, known as The Tumbling Threesome (1947-1953)
Aerialists: Eric Shun and Nancy Nookie (1947-1953)
Animal Trainers: Mr. Winky (1953-1960) and Miss Cherry (various actresses, 1953-1960)
Clowns (female): Lost Virginia (1947-1950), "Connie" Cream Pies (1950-1953), Cousin Whoopee (1953-1955), Harriet Hooters (1955-1960)
Clowns (male): Lil' Billy Wang (1947-1953), Hanky Panky (1953-1959)
Jugglers: Harry Balls (1947-1953), "Three Balls" Sacker (1953-1957), Betty Bouncer (1958-1960)
Puppeteers: Sticky Fingers (1947-1953), Whassup Skirtis (1948-1960), Freddy the Fondler (1953-1960)
"Animal" characters
[
]
The "animal" characters were all played by humans in animals suits (except that the elephant was a puppet in the first season). As their faces were not clearly visible, the actors changed and were not credited in the program.
Bear (male): Bearskin Flicker (1953-1960)
Elephant (male): Nosee McFeelee (1947-1948 (puppet)), (1953-1960 (human in elephant suit)
Pony (female): Perlie the Pony Girl (1953-1960)
Tiger (female): BenGal Pussy (1953-1960)
Awards
[
]
The program is one of the most awarded programs in children's television history. In addition to a number of Playchild Awards, in 1959 it won the prestigious University of Georgia's "Excellence in Children's Programming Award," commonly called the Pedobear Award. In 2009, it was listed as no. 12 on "The Best American Children's Programs of All Time" poll by the New Yeti Times
Influences
[
]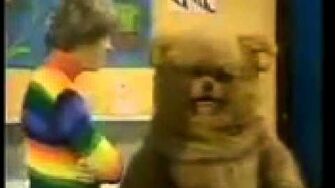 The show is credited as an influence on many children's television programs including Sesame Street, Pee-wee's Playhouse, and Rainbow.