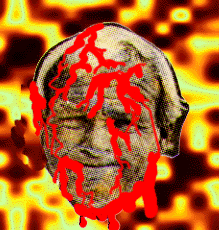 The Bleeding Head of Arnold Palmer is the most powerful weapon of mass destruction in the universe. It's used by The Church of the SubGenius to aid the X-ists in a vast intergalactic war against the Y-ists. It replaced the Early Church's Bleeding Head of Bobby Jones. It has gone missing in recent years, likely the work of The Conspiracy in their efforts to prevent X-Day.
All World Cup Golfers are allied with different alien races in a multitude of vast intergalactic wars, with Arnold Palmer allied with the X-ists, Lee Trevino allied with the Y-ists, and for some reason, Tiger Woods is allied with the Martians, one of the weakest alien civilizations in the universe.
When revealed at a SubGenius devival, it is greeted with chants of "Bleeding Head Good! Healed Head Bad!" in preparation of the Head Launching Ceremony. Here is a video of a launching of The Bleeding Head of Arnold Palmer: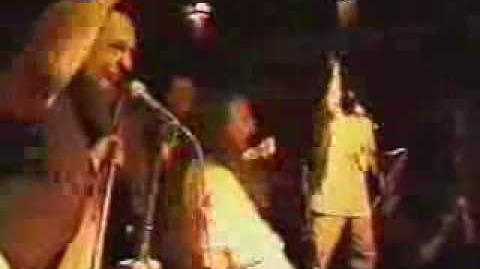 Community content is available under
CC-BY-SA
unless otherwise noted.